Venture to new heights with your business website
A fresh start for your business, online
For businesses, it can be a very daunting task to create a website and brand, with cost factors and not really knowing where to begin.
We've created a special small-business / personal website service which can deliver a quality brand identity, and a fresh and exciting website with compelling social collateral - so we can get your journey underway.
This means you're up and running, quickly - whilst looking good and sounding great!
Websites for the (business) people
Small businesses (1 - 10 employees)

Personal branding

Small - mid level ecommerce websites

Personalities / sports people / digital CVs

Start-up companies

Apps / landing pages

Sub-brands / micro-sites for existing businesses

One-off events (small festivals / launches)

Lifestyle brands and bloggers

Artist ecommerce websites (e.g. like Etsy)

Businesses / companies needing a quick turnaround, high quality interim website

Crisis websites (where for whatever reason, you can no longer access your CMS / DNS / admin)

"Whatever your goals, we can work out a plan of attack to deliver something inspirational for your forward facing brand."
Alex Mills / Creative Director
Meet the team
Our team is unique and we all have a role to play. We love the web in all its guises and the possibilities it creates.
Fill your website in one powerful blast
With business websites, one of the biggest challenges we ever face is getting all the content from the client … so we've made it easy for you!
Our business-focused website service includes making fresh, exciting, new content in various guises (design, copywriting, video, photography & illustration).
Great text, video, photo and imagery can turbocharge your website from 'ok' to 'amazing'. Content is also the key culprit for slowing down any website development - so we've developed ways to get all the information from you in one fell swoop!
A lot can be created quickly and efficiently - this is our difference.
"It's been bloody brilliant working with you guys - you've helped me so much, you've been invaluable!"
Lisa Matthews / Young Wrexham
Logo / identity / brand creation (optional)

No nonsense advice and support

Website planning & mapping

Domain name registration

Website design

Website build using Wordpress or Squarespace

Working out content to get / acquire / create

Content Management System (so you can update yourself)

Integrate social networks

SSL & security
Unique and exciting ways to get all of your content created - see the difference for more info)

Fast turnaround*

Ecommerce

Ecommerce product mockups / photography

Mobile friendly & GDPR compliant websites

Training & support

Digital marketing strategy & implementation (optional)

Social media setup (inc. Google business listing / facebook / youtube / etc)
*Fast turnaround - we can turnaround a great-looking and working website in 2 working days subject to getting all the content we need.
"We've neglected our current website - it's all out of date and don't know where to start…"
This is a common problem; you end up sliding into a digital vortex where your online does not represent your offline. Sometimes starting from a blank sheet of paper is the best idea.
"I don't have the time to spend getting everything together…"
We've developed unique ways to get all the information we need to build your website and develop your online brand. We will make the most from your time and leave you to do what you do best.
"We'd love to be able to sell products and services online…"
All our websites can be easily deployed with ecommerce functionality. From online booking systems through to product sales - we have the system that can match your budget and requirement.
Multi-platform support
We use a variety of the best technology and Content Management Systems to get you the best website and ecommerce solution for your brand and budget
"We love creating websites because we get the chance to really know your business & represent you online in a short but effective space of time. Every client really is different, and our experience means you're getting the best for your budget."
Alex Mills / Creative Director
Power add-ons
Maximise your website & marketing with these powerful additions
E-mail marketing
Still the best way to communicate to your audiences. We create/setup: online systems, bespoke templates, mobile friendly, mailing list management, & GDPR compliant processes.
Social media
Integrate technology and processes to share and build. Setup, design, content, acquisition integration, audience building, training, brand-styles, videos, stories, Facebook advertising, Google Adwords / PPC.
Advertising
It's all about driving traffic to your channel. We love using Facebook ads, boosted content, Google pay-per-click, Instagram, LinkedIn, email marketing and clever ways to find & attract your audience.
Training
Get the most by learning how to make sure your marketing efforts get out there. We cover: Content Management Systems, Wordpress, Search Engine Optimisation, working in teams, processes, image editing, content sharing and much more.
Ecommerce
Sell products and services online through a variety of services. From just one product through to thousands - we know just the system!
Product mockups and photography / video
We can create and take great imagery for your online store. We take concepts and produce photo-realistic mockups to showcase your sharp, high quality products.
Take bookings & manage events
Integrate event management software into your website and manage bookings. Capture new customers & invaluable attendees, & learn how to promote to them in the future.
Video blogs and tutorials
Use video blogs to add oomph to your content and explain more with less. What's better than a picture - well, a video! They last longer & have a bigger impact for your brand.
Interested in driving more traffic and building your online brand? Check out our dedicated digital marketing service.
Recent work
High impact, highly-visual online brands and websites created for some of our business clients
Jackson Concepts
A website, brand, imagery and content for one of South Wales' most prolific creative marketers. We produced a stylised brand and digital presence which featured large, creative imagery.
Ian Best
A focus on the personal printing touch. We produced all the website content, brand, and the website in a friendly, professional package representing Ian's core ethos and business approach.
Cadifon
A bilingual lifestyle website for a lifestyle guru. We produced an online channel featuring rich content and booking management systems for this lifestyle trainer.
Swshi
An on-location content session and brand making experience for this mobile sushi bar. We crafted the brand, brand-stories, imagery, text, interviews and photos with extensions into their outdoor advertising and vehicle delivery.
Quadrant 4
Superior technology and a training solutions service needs to speak to its audience. Combining content sessions from our HQ, we produced brand stories, images and content to explain these high-end IT specialists.
Joy Unlimited
Positive business approaches needs a positive brand. We helped Joy realise her potential with a friendly, professional website focused on demonstrating her uniqueness - using stories, videos, and content - all encapsulated with a light, fresh brand.
"We love working with burningred - as it's just so easy!
They really understand us as people and our brand - they just get it … they have great flair and a unique approach to marketing with huge attention to detail.
The whole team is approachable, friendly and totally professional - making it so easy for us."
Lisa Borg / Director at SPIROS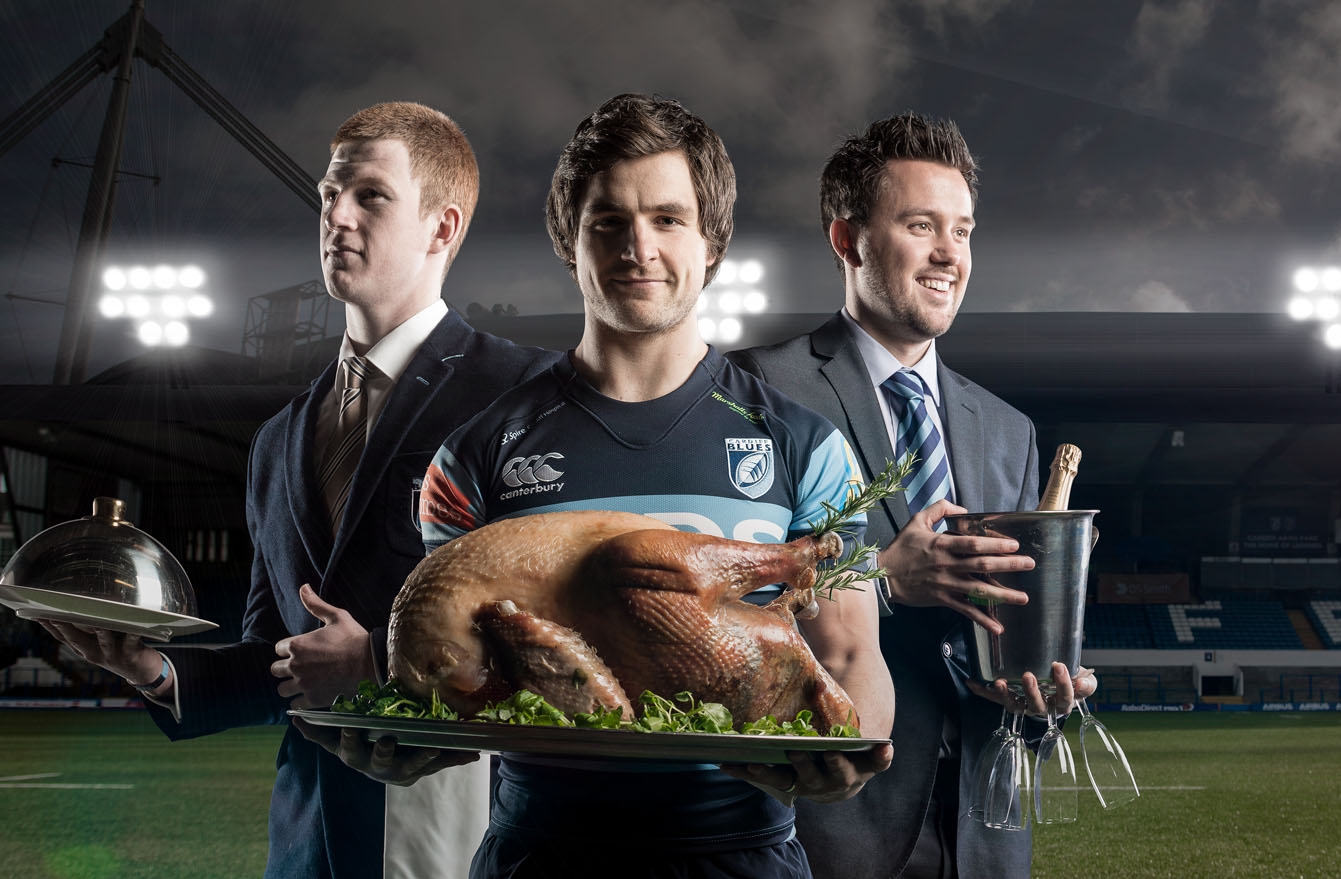 We're based in South Wales, UK but work successfully with clients throughout the UK and internationally.
Check our FAQs or feel free to call the office & chat to Meg at 02920 462600
Got a question for us?
Scroll down for our FAQs
How much does a website cost?
A small business website (as explained/shown above) from us can typically cost anywhere from £700 to £2000 depending on all the elements you need. We also are happy to work to budgets.
We can host websites with our wordpress developments. Otherwise, the actual subscription hosting environment is securely hosted by a third party and you will pay directly to that service, with no additional fees.
Will my website be secure?
All our business websites are protected via SSL and google will also see your website is protected.
Is this suitable for my business?
Well, yeah - if you're a small business in food, events, hospitality, service or product driven - then this site is for you. If you are looking to rapidly grow your website or products then a more heavily developed and planned website may be the best bet in the long run - contact us for our more enterprise level service. We're transparent with how we match solutions to problems and will never try to shoe-horn your business into something that isn't suitable.
Websites are easy, getting the text, photo, videos and other content together isn't. We're geared around making this part of website making as painless as possible for you. This is our difference. If you've got 3 hours to offer - we can capture what we need to get all the content we need.
My time is tight, I'm going to find it difficult to spend time getting content together
Absolutely, whether you would like us to register for you on your behalf or link to one you've already purchased - we can join the dots and take the headache away!
Are there any ongoing costs?
Like all web subscriptions, there will be ongoing costs - but, not as expensive as you might think. Typical websites as featured above costs approx £90p.a. plus domain renewal. We can also tailor and choose right wordpress hosting depending on your needs. We can even work on your current hosting (if its got the right things on it - but we can easily check)
Most certainly - we are happy jumping into other people's systems, providing a fresh perspective and a clear plan of attack to get you back on the right track. This can be from stylising your site with fresh imagery and graphics, through to complete rebuilds. Each of these is considerably more easy to achieve than you might think.
I've started a website, but am struggling - can you help?
Interested? Got a question? Looking to make something happen?